Fifteen years of Spectrum has produced over 1.4 million square feet of skateparks in North America, Europe and Asia, cementing us as one of the world leaders in creating insane terrain. Over 160 built projects demonstrate our ability to deliver world class, eye-catching, ripping skateparks at the best value.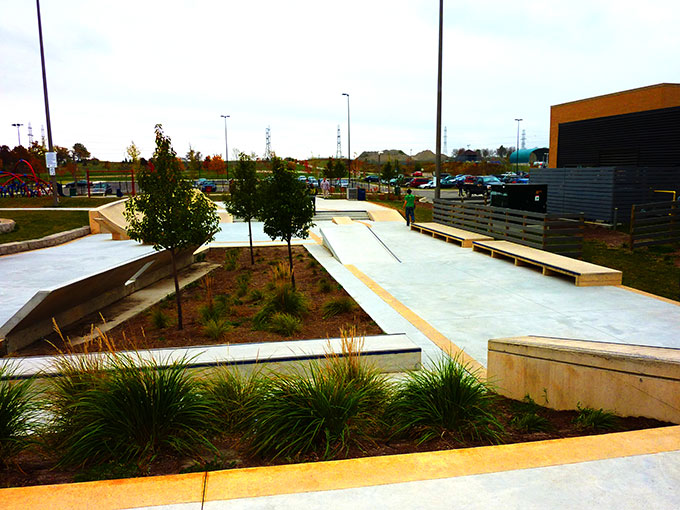 Our elite team of skatepark designers, engineers, landscape architects, fantastic human beings, rabid skaters, artists and master builders are inspired by the knowledge that skateparks improve communities, extending a hand to a segment of youth that can be hard to reach and underserved, providing them with their place in the community to get rad.
Our office accepts only a select number of projects each year so that we can deliver the highest level of service and responsiveness to all of our valued Clients, ensuring that the process is professional, efficient, fun and rewarding for all parties. You will have direct contact with us, the company Owners, and you'll be inspired by our passion and dedication, receiving the highest level of service regardless of whether your project is large or small.
"The amazing success of our project is directly related to our very close working relationships with Jim and Brian at Spectrum. Our project was on the smaller side, yet we received service as if we were their largest customer. These gentlemen and their team were reliable, responsive, flexible, creative and professional, from design through construction. They brought our park in on budget, on time and to exacting standards. I highly recommend the services of Spectrum Skateparks Inc!"
-Bev Brooker – Chair: County of Brant Skatepark Facilities Committee, ON