1 – ECO AWARE SKATEPARKS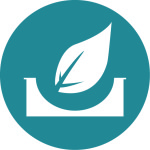 Spectrum is the industry leader in earth-friendly practices and has been since before it was cool. We started in 2004 by using certified Eco-Smart concrete, and we continue finding new ways to be nice to our planet including:
Sorting and recycling construction waste including steel and lumber
re-using and diverting lumber & "waste" concrete
contributing a % of profit to The Nature Conservancy of Canada
requiring curing agents to exceed VOC regulations
bioswales / infiltration basins / daylight drainage
site furnishings made from recycled materials
high durability, long-term Engineering to make our skateparks last as long as possible
comprehensive in-office recycling, from electronics to potato chip bags
"Re-think / "Re-use"
skating / biking / walking to work
2 – COMMUNITY!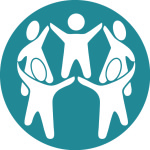 Fifteen years ago it was a serious mission to get a skatepark built. Skaters had to band together, battle City Hall for years, struggle for funds, and generally fight an uphill battle, while other sports enthusiasts such as tennis players didn't have to raise a penny or a finger as their facilities were built without hesitation.
At first we found this frustrating, then it dawned on us. The excited young skaters who ran fundraising campaigns, delivered speeches to Council and gave kids lessons at their brand new skatepark were the same ones who had walked into our first meeting years prior barely making eye contact with anyone, hoods pulled up over heads, hats pulled down over eyes and pants barely staying up.
We saw how much the youth had gained by working hard and persevering, working alongside community "elders". They were applying the same guts, determination and fortitude they learned from skateboarding to the social and political process required to create a skatepark. Since realizing the value of involving and listening to the skaters, we've made youth engagement and leadership development an even more important part of our skatepark process.
Our skateparks are built to last, just as the positive changes in these young lives will. Truly successful skateparks are much more than just a place to "rip it up"; they build social bridges.
3 – LOCAL ARTWORK INCLUSION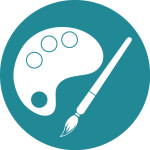 We reproduce intricate works by local artists in our concrete using sophisticated CNC tooling. This artwork helps bring identity to the skatepark and permanently gives the park branding. The artwork is often seen as an extension of the skatepark design and adds that unique element to help set the scene as the entire park being a piece of art.
4 – INTEGRATED DONOR RECOGNITION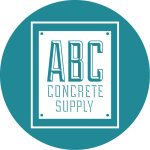 We incorporate unique donor recognition in our parks including plaques, engraved stone, water cut steel, custom concrete stamps, and concrete embossed logos. This is a really good selling point when you're pitching your skatepark concept to local companies. Having a donor board permanently affixed to the skatepark is an excellent investment in the community and doubles as advertising for the companies.
5 – SCULPTURE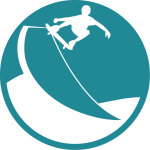 It's easy for us to see the entire skatepark as a piece of artwork. The flowing lines, forms and shapes that people interact with and view are pleasing to the eyes. Our work has been featured in several art and architecture magazines and online publications. We bring the highest quality design and structures to your community for the skaters and viewers to enjoy.
6 – EASTER EGGS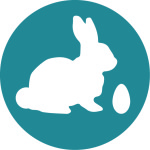 "Two hundred years of American technology has unwittingly created a massive cement playground of unlimited potential. But it was the minds of 11 year olds that could see that potential." C.R. Stecyk
Creativity is a keystone of skateboard culture. It is expressed in many ways including a distinct language and way of speaking, unique styles of shoes and clothing and of course the act of skating itself. Some of the most revered skaters are also internationally celebrated artists, writers, musicians, award winning graphic designers, or game changing CEO's of $300 million businesses that they built from scratch. Without even knowing it, every day skaters are honing their creativity, imagination and resourcefulness by turning lifeless asphalt parking lots into dynamic venues for innovation and self-expression, by turning abandoned swimming pools into endless concrete waves; by creating something out of nothing.
A problem with many skateparks is that they serve skaters "perfect", obvious terrain on a silver platter. There is no creativity, struggle or effort required to figure out how to ride it, and skate culture is dumbed down. Enter: Easter Eggs.
Hatched from the weird brains of our inspired designers, these features have only one or two immediately obvious uses, yet when analysed by the creative "skater's eye" they reveal additional approaches, hidden like easter eggs. Easter Eggs increase facility engagement and retention by turning on the puzzle solving skills of the skater's mind and body.
7 – SKATE-THROUGH MOVIE AND IN-SITE RENDERING
We create videogame-style 3D movies where the viewer experiences the design from the dynamic skater's point of view. This allows your skaters to really understand how their park will look, feel and function. We also insert 3D images of the park into site photographs so Municipal Staff and the community get a better sense of the proposed facility.
8 – RE-THINK / RE-USE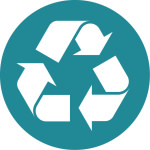 To a creative skateboarder a boring, utilitarian parking curb becomes a playground. We look at your storage works yards with our Skater's Eye to find the hidden potential in items we can repurpose into your skatepark. This gives the park layers of texture and realism, it's free and eco-friendly, and will make you laugh. It's hilarious how excited skaters get about old "junk" recontextualized. Skateboarding has a long history of re-using thrown away items.
One man's trash is another man's leisure.